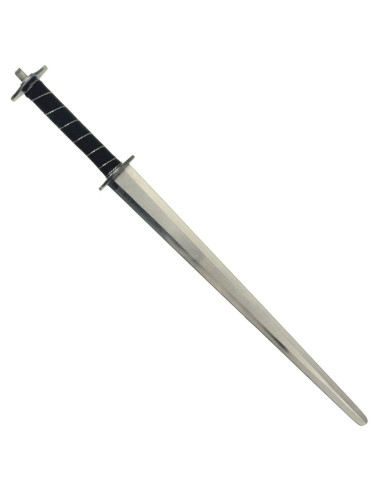 Dagger Rondel functional with sheet carbon steel CSN 14260 (DIN 54 SiCr 6) lightweight and sturdy and knob riveted. Daggers are edged weapons longer than a dagger and shorter than the sword. Are weapons of struggle flattened with a double edge and guard for to protect the fist.
The daggers were weapons that had women as protection and were used as secondary weapons for to complement the sword. The first daggers appeared in the Bronze Age and was used to fabricate materials such as bones, ivory and silex.
The daggers were weapons to be feared in the hands of experts for its great capacity to hurt.
<--- SHOP NOW --->